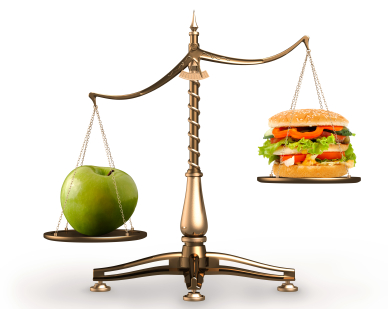 Glycemic index and glycemic load offer information about how foods affect blood sugar and insulin. The lower a food's glycemic load, the less it affects blood sugar and insulin levels.
Photo traumadolls.com



UNDERSTANDING GLYCEMIC LOAD
The Glycemic Load is the most practical way to apply the Glycemic Index to dieting, and is easily calculated by multiplying a food's Glycemic Index (as a percentage) by the number of net carbohydrates in a given serving. Glycemic Load gives a relative indication of how much that serving of food is likely to increase your blood-sugar levels.
GL = GI/100 x Net Carbs
(Net Carbs are equal to the Total Carbohydrates minus Dietary Fiber)
As a rule of thumb, most nutritional experts consider Glycemic Loads below 10 to be "low," and Glycemic Loads above 20 to be "high." Because Glycemic Load is related to the food's effect on blood sugar, low Glycemic Load meals are often recommended for diabetic control and weight loss (source: Self Nutrition Data)
Here is a list of the glycemic index and glycemic load for more than
100 common foods [...]
Or you can easily search for your
food GL [...]