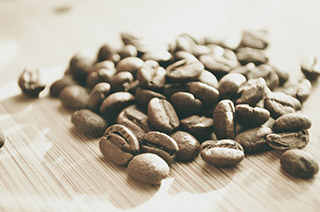 It might not occur to you, sipping your morning coffee, that you could derive tremendous health benefits by simply shooting that coffee directly into your rectum.
Coffee enemas may help relieve constipation, insomnia and cognitive problems; they may eliminate (or control) parasites, candida and other pathogens (without disrupting intestinal flora). Coffee enemas are frequently used in natural cancer protocols such as the Gerson Therapy (www.gerson.org). Coffee enemas were outlined as a treatment in the revered "Merck Manual," a thick book that physicians used as their primary reference for decades, until the mid 1970s.
The man who popularized coffee enemas more than any other in modern times was Max Gerson, MD, author of A Cancer Therapy - Results of 50 Cases (1958). Dr. Gerson pioneered nutritional therapy for cancer and other diseases with amazing results. His therapy combined coffee enemas with a special diet, juices and a few other nutritional supplements. The enemas were an integral part of the therapy.
As the coffee is retained in your bowel, the fluid goes through your intestinal wall, through the portal vein to your liver. The stimulating effects and healing compounds of coffee jumpstart your liver and gallbladder. Bile flows.
There are compounds in coffee like kahweol and cafestol which spark production of glutathione, and that is a strong cleansing compound in your body, one that consumers pay good money for when they buy glutathione as a dietary supplement, or get IV injections of it. To make more glutathione naturally (by using a coffee enema) is awesome.
These enemas may allow for relaxation, a better mood, more energy, refreshing sleep and greater mental clarity. If you do too many enemas per week, you may experience electrolyte imbalances.
Making coffee enema:
- use organically grown, medium to dark roast, non oily coffee
- I recommend only one to two tablespoons of coffee, or even less when starting out (it also depends of your tolerance to coffee) to three-four cups purified water
- Simmer in the pot for about 10-12 minutes
- Filter and cool it down. It should be comfortaby warm temperature
- Put coffee into enema bucket
- Get air out of the enema tube. Let water begins to flow out the tube, then as soon as it starts flowing, you quickly close the clamp
- Lubricate the enema tip with a small amount of olive oil, coconut oil
- If possible, have a bowel movement before doing your enema
- The enema tip must go in at least two inches. Open the clamp. The coffee may take a few seconds to begin flowing
- When half of the coffee is inside you, close the clamp. You can leave the enema tube inserted, or remove it slowly.
- You'll want to just lie on your back with hips slightly elevated for 12-15 minutes. During this time you can: meditate, massage your lower abdomen
- After 15 go to the toilet and empty out the coffee.
- Repeat procedure with the left over half coffee for another 12-15 minutes
You can have a coffee enema once a day or once a week as maintenance. If you are wishing to remove candida and pathogens, try 3 back-to-back, and continue to do them on a regular basis.